Generosity: The Narrative Offering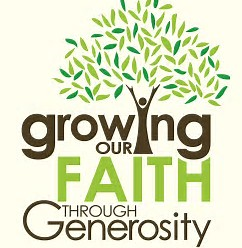 For the past year we have had six congregations in SEPA Synod and eight congregations in NEPA Synod participating in a pilot program to Create Congregational Cultures of Generosity.  Teams from each congregation of the Pastor(s) and four to six lay leaders attended a two day intensive training program to help them understand what to do (and what to un-do) to develop healthy attitudes about generosity and changed behavior in giving.  Recently we asked congregations to tell us some of the changes they were making to create a culture of generosity and one of the consistently popular additions to the congregational practices was a "Narrative Offering."
The premise behind this (as with many good ideas) is relatively simple – people give when they know how their giving is making a difference.  Virtually every non-profit, when it sends a thank you to donors, and when they make a request for donors to give more, tell some sort of story that personalizes the gift.  It tells the donor how their gift has made and will make a difference, usually in a very specific way.  The narrative offering makes use of this same strategy.  Here's how it works:
Just before the offering is received the pastor or a lay leader makes a brief (10-20 second) comment such as –

Didn't our choir have a wonderful anthem this morning? We benefit from their generous gift of time and talent AND your offerings allow us to have our excellent organist and choir director to lead them.  Thank you for your generosity.  We will now receive our offering.
This week we had a wonderful Vacation Bible School with 65 children attending, many from our neighborhood. We want to thank our teachers and helpers for their generous gift of time and talent and we want to thank YOU – your offerings support this important ministry of our congregation.  Let us now received our offerings.

You get the idea – here a few hints:

Keep it short and positive.
Use laity as well as pastors and other staff
Planning helps – what events are coming up (youth gathering; summer Bible study; mission trip; special events and regular programs that often go unheralded)
Don't forget building repairs that keep our church attractive and in good shape for the ministry it houses and community groups that use our facility.
Do it EVERY week – a reminder that our offerings make an impact all year long.
The Narrative offering – a simple but effective way to tell our story of mission and create a culture of Generosity.
Larry Smoose
Synod Generosity Team