2016 Assembly, Assembly, Faith in action, Forward Together in Faith
May 7, 2016 in
Forward Together In Faith: New Ways of Being Church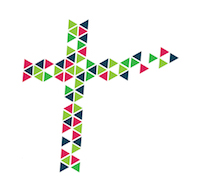 In our 21st Century, post-9/11, globalized world full of "nones" and "dones," what draws people to church? "This is a Kairos moment," says the Rev. Bryan Penman, when God's grace leads us to new ways of being the Church.
The Forward Together in Faith campaign focuses on supporting congregations as they reform and become networkers, innovators, communicators and equippers, explained Penman, pastor of St. Mark, Conshohocken, and a campaign leader.
"We are called to be networks of resources to help those in need, to be innovators with the work of the Spirit, to be communicators of God's grace, to be equippers of the saints," he said.
In the last year, the campaign has been helping congregations by offering mission assessments, communications advice and innovation grants to demonstrate what can happen if the Synod pulls together to meet the campaign's goal of raising $2.5 million over three years.
University Lutheran Church on the Penn and Drexel campuses is one of more than two dozen congregations that have taken a mission assessment. Pastor Fritz Fowler says that the insights provide by the assessment "have changed the way we do church."
Penman awarded a $1,000 innovation grant to Christ the King Lutheran Church of the Deaf which helping to resettle deaf and hearing impaired refugees.
Faith, Woodhaven was the winner of a communications audit raffled off at last year's Assembly. Pastor Owen Griffiths says a consultant provided advice to develop their website and social media.
Watch video: