ELCA Bishop Supports Refugee Resettlement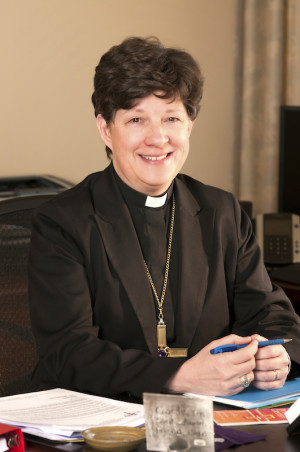 "We are shocked and dismayed by the terrorist attacks in Paris, Beirut, Egypt and elsewhere in the Middle East, but also in Nigeria, Kenya, Bangladesh and the Philippines," ELCA Presiding Bishop Elizabeth A. Eaton writes in a Nov. 18 message to the church.
"Yet, we Christians and all others of good will cannot let fear rule the day. Fear paralyzes, divides people, fosters distrust and clouds judgments.  We also stand shoulder to shoulder with people of faith who are firmly opposed to vengeful reprisals and prejudice. In particular, we are concerned for and committed to standing with our Muslim neighbors who are facing threats and acts of discrimination and hate by those who conflate Islam with terrorism," Eaton writes.
"Even in the face of evil, we remain confident that the good news of Jesus Christ liberates us and gives us the freedom and courage to discover and boldly participate in what God is up to in this world.