Counties Reopen As PA COVID Cases Increase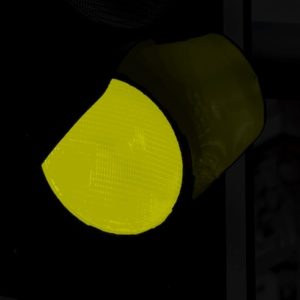 'Our highest priority is to do no harm," Bishop says
As our suburban counties move into the "Green" phase of reopening, both the state as a whole and the city of Philadelphia in particular are seeing rising new cases of COVID-19.
The city remains in a modified "Yellow" phase and health officials now require the wearing of masks in public to reduce community spread. Moving into the "Green" phase is likely to be pushed back from the planned target this Friday. Health officials are also noting spikes in cases among younger people, apparently due to social gatherings.
"Our highest priority is to do no harm" in the process of reopening churches, says Bishop Patricia A. Davenport. The synod itself is taking a deliberate approach to resuming work at the office in Mt. Airy, with staff continuing to work remotely as protocols are developed for how to safely share and sanitize the space and equipment, airflow and related issues.
"In this new abnormal, our concerns are for our rostered ministers and members who are vulnerable because of their age and/or underlying conditions," the bishop said. "We want everyone to be safe and show Christ's love for their vulnerable neighbors as we learn whether our area will see new outbreaks."
The bishop is encouraged by congregations' commitment to online worship and by upcoming experiments with outdoor worship.
Related Information by County:
Bucks
Bucks County Health Department: http://www.buckscounty.org/government/healthservices/HealthDepartment/CoronavirusInfo
Bucks guidance for faith based organizations: http://buckscounty.org/docs/default-source/hd/guidelinesfaithbasedorganizations-covid19.pdf
Chester
Chester County guidance: https://restorechestercounty.org/Business-Religious.cfm
Religious and Faith-based Organizations Overview: https://restorechestercounty.org/PDF/Religious-English.pdf
Visión General las Organizaciones Religiosas y Basadas en la Fe: https://restorechestercounty.org/PDF/Religious-Spanish.pdf
Delaware
Delaware County resources: https://www.delcopa.gov/ich/resources/coronavirus.html
Business guidance from Chamber of Commerce: https://www.delcochamber.org/coronavirus.html
Montgomery
Montgomery County COVID information: https://data-montcopa.opendata.arcgis.com/pages/covid-19
Reopening Gudiance: https://www.montcopa.org/3524/Reopening-Guidance
Philadelphia
What the Green Phase Means for Philadelphia: https://www.phila.gov/2020-06-18-what-the-green-phase-means-for-philadelphia/
Reopening guidance: https://www.phila.gov/guides/safer-at-home/reopening-guidance/
Guidelines for Religious Institutions: https://www.phila.gov/media/20200529131928/Guidelines-for-Religious-Institutions.pdf
Directrices para Instituciones Religiosas: https://www.phila.gov/media/20200609203150/Directrices-para-Instituciones-Religiosas-PDF.pdf