Check Latest COVID Conditions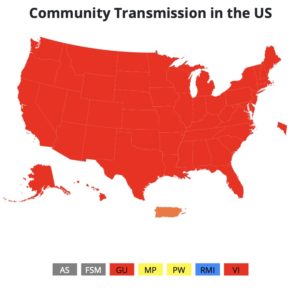 Check COVID-19 new cases, positive test rates, and ICU utilization for your county to determine the relative safety of indoor or outdoor gatherings.
COVID CONDITIONS IN YOUR COUNTY
In its latest guidance, the Ecumenical Consultation on Protocols for Worship, Fellowship, and Sacraments recommends the following metrics for resuming in-person outdoor or indoor worship. (Spanish version)
The guidance notes that limited outdoor or indoor worship gatherings with people outside one's household may be safe if all three of the criteria in the appropriate column are met.