Brewing for Good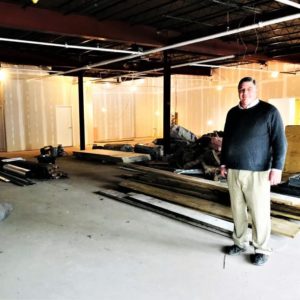 Veteran Brewer Lou Farrell, a member of St. John's, Ambler, is readying a new venture, Ür Brewery, set to open in Lansdale in May. The Welcome Church, a community ministering with people experiencing homelessness in Philadelphia, will benefit from the brewery's profits.
According to an article in NorthPennNow, the new business may also provide employment opportunities for people experiencing homelessness. The article quotes Farrell:
"We want to have as many full time people as possible, and we want to pay a living wage. You can't make demands of people if you're not paying them and taking care of them."

Speaking of taking care of people, Farrell—who is on the board of the Philadelphia-based non-profit The Welcome Church—said that the non-profit will draw a small percentage of Ür Brewery's profits, paid out each month. Additionally, those who are experiencing homelessness will be considered for employment, and there will also be ongoing opportunities for patrons to show support for a tiny house initiative called Sanctuary Village.
NorthPennNow Photo by Keith Heffintrayer