Breaking: Child Protection Law Changes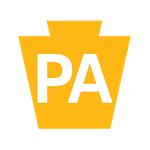 According to the Center for Children's Justice, Gov. Wolf today signed into law child protection reforms approved by the General Assembly this week. Highlights of HB 1276's changes:
Establishes Aug. 25, 2015 as the date by which new volunteers must have background checks
Permanently waives fees for volunteers completing state background checks
Extends to 60 months (vs 36 months) the time frame by which employees and volunteers must have their background checks updated.
Learn more in this summary from the Center for Children's Justice: HB 1276 Summary