Assembly Day of Service 2022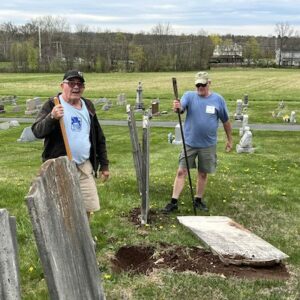 April 23rd marked the first ever Assembly Day of Service.  SEPA Synod members had the opportunity to serve at ten different locations all around our Synod.  These sites were planned in conjunction with volunteer leaders and SEPA Synod Deans to spotlight just a few of the numerous important ministries happening every day all around our Synod.  The projects were funded by a combination of donations from SEPA members and churches, Thrivent, and SEPA funds.  Over 200 individuals volunteered between the projects on April 23rd and Chester Conference's project that occurred later on May 21st.
These projects included work to assist several food pantries and hunger programs like the Shepherd's Shelf at Christ Kulpsville, the Emeals program at Emmanuel Souderton, Feast for Friends at Prince of Peace Philadelphia, and packing meals for Rise Against Hunger at Advent West Chester.  Additionally volunteers worked fixing homes in storm damaged areas of Philadelphia with Lutheran Disaster Response, assembling welcome home kits and blankets at Christ Kulpsville to be given to Sanctuary Village for those transitioning out of homelessness,  sewing bags for comfort kits used by Lutheran Settlement House for children suddenly in emergency placement as well as a project at one of the Lutheran Settlement House shelters organizing and cleaning the new donations area.  Volunteers also completed spring startup of a multiple community food gardens such as the Garden of Hope at New Hanover Lutheran in Gilbertsville, worked outside doing cleanup projects at multiple locations, painting and cleaning at the new Feast of Justice site, and distributing care packs to the homeless through Grace Philadelphia and St. Michael's Kensington.
We are immensely grateful for all who donated to help cover supplies and to everyone who participated in the projects.