An Inauguration Prayer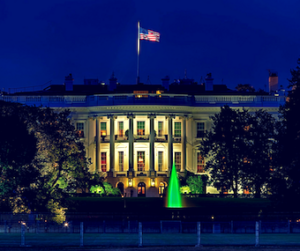 God of love, we give you thanks this day for our nation and the peaceful transfer of power between administrations. We give thanks for the service of President Obama, and ask that you grant courage, wisdom, humility and compassion to President Trump as he takes office. Guide all leaders who make, enforce and interpret our nation's laws to seek justice for all, the well-being of our planet, and peace in the world. We give you thanks for the institutions that protect us, and for the freedom to hold leaders to account for their actions, so that all inhabitants of our land may be treated with dignity, respect, and compassion.
Consider using this or a similar prayer in worship on Sunday.