Adopting a Budget for 2016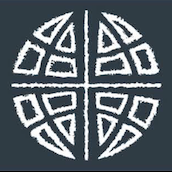 The Southeastern Pennsylvania Synod adopted in assembly today a $3,174,121 budget for 2016.
In presenting the budget, the Rev. Karl Richard, chair of the Finance Committee, commented that this budget is not about dollars, but about people, and there are 3 million 170 thousand ways to touch them. This is our budget; it represents what we will do in ministry.
"What will we do?" Richard noted. "Much of the same great work we have already been doing." He described work to support congregations through the work of the Bishop, the Deans, and our work together, serving those in need through ministries like the Welcome Church, Living Gospel Ministries, and Rawnhurst Turning Point, and making a difference in our world as we go out from our church walls.
"We have all kinds of ways to be the Body of Christ inside the Church and outside, doing the work of Christ in the world," Richard said.
The budget had projected revenue of $2,993,030, leaving a shortfall of $181,091. Richard noted that if this shortfall is not made up through giving to the synod, the gap will be closed using monies from specific funds that are available for specific ministries, including monies in the Fund for Mission.
Richard noted that this Fund is seed money for mission. It is supported by the proceeds of congregations whose ministries have come to an end. When a church is sold, proceeds from that sale are placed in the Fund for Mission. "They entrust to us these resources, so that ministry can continue," Richard said.
The budget passed without discussion or dissent.