Advocacy, Communications, Faith in action, News
November 27, 2013 in
Act Now to Give Kids a Good Start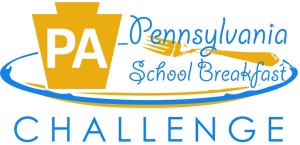 Deadline to register for School Breakfast Challenge is Dec. 20
School breakfast is one of the best ways to address childhood hunger.  It also improves test scores, reduces tardiness, absenteeism, discipline problems and the likelihood of obesity.  Yet less than 45 percent of the state's students receive school breakfast.  Right now, our congregations have a unique opportunity to bring more kids to the table.
Lutherans can help by reaching out to their local school districts to encourage them to participate in the Pennsylvania School Breakfast Challenge.  The deadline for registration at www.paschoolbreakfast.org is December 20.
To see  how your district is doing and how your congregation or hunger ministry can help, go to www.lutheranadvocacypa.org/school-breakfast-expansion.  Please contact Tracey at Lutheran Advocacy Ministry in Pennsylvania for assistance in reaching out to your district.
The Challenge, which kicks off in January, will offer technical assistance and equipment to schools that take the challenge to improve their breakfast programs.  Schools that see the largest gains in participation will receive cash prizes and other incentives when the challenge ends in the spring.