Stewardship Tip: Quarterly Reports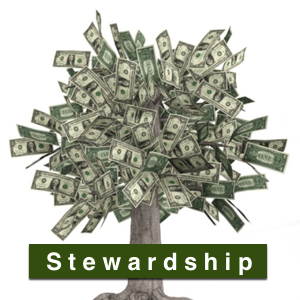 The first quarter of the calendar year is over and in many congregations the Financial Secretary sends out a "quarterly report."  As you think about your congregation's practices in this area of stewardship, consider some of the following:
If you don't send quarterly reports to your members, reconsider it.

It is NOT a bill
It helps members see how they are doing in their self-set goal for their financial offerings for the mission and ministry of their congregation.
Members are conscientious and when they have made an Estimate of Giving, they want to meet their goal.
It allows members to check that any special offerings they have given are properly credited. And, any mistakes can quickly be corrected by contacting the Financial Secretary.
Quarterly reports help increase offerings.

When you send your quarterly report, include a thank you letter

Give the prepared letter to the Financial Secretary to include with the member's statement – this preserves confidentiality.
Keep the letter positive and share a story or example or two of how member offerings have benefitted the mission and ministry of the congregation.
People are more generous and more cheerful when they see how their generous gifts have made a difference.
Be sure to say thank you.

DO NOT send negative messages about deficits or guilt producing language.

Most congregations are behind budget most of the year.
Guilt is not conducive to giving and can frustrate those who are most conscientious (they are doing all they can and you are saying it still is not enough).

Quarterly reports give a consistent message about best practices.

We encourage intentional and prayerful, thoughtful giving
We encourage regular giving
We give thanks for the gifts that are given in response to God's grace.