Congregations, Faith in action, Stewardship
October 15, 2019 in
Inspire Extravagant Generosity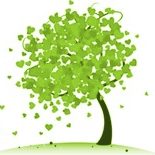 Save
January 10-11
for a weekend of informative and useful presentations designed to inspire Extravagant Generosity in your church! This event is hosted at Trinity Lutheran Church, 1000 W. Main St., Lansdale, PA 19446.
This stewardship extravaganza features
keynote speakers
J. Clif Christopher (author of: It's Not Your Father's Offering Plate, Whose Offering Plate Is It?, The Church Money Manual and more), Aimee Laramore (Owner/Lead Consultant for ALlyd Image Solutions, a boutique consulting firm dedicated to building organizational capacity and effective development practices) and the Rev. Lucille "CeCee" Mills (Program Associate Director for African Descent Ministries for the ELCA).
Saturday will feature
12 actionable workshops
to stimulate your stewardship efforts. Cost: $50/ person | FREE for Seminarians | Saturday ONLY $35/ person. Registration includes Saturday lunch. (Scholarships available with preference to seminarians, and first-call Pastors)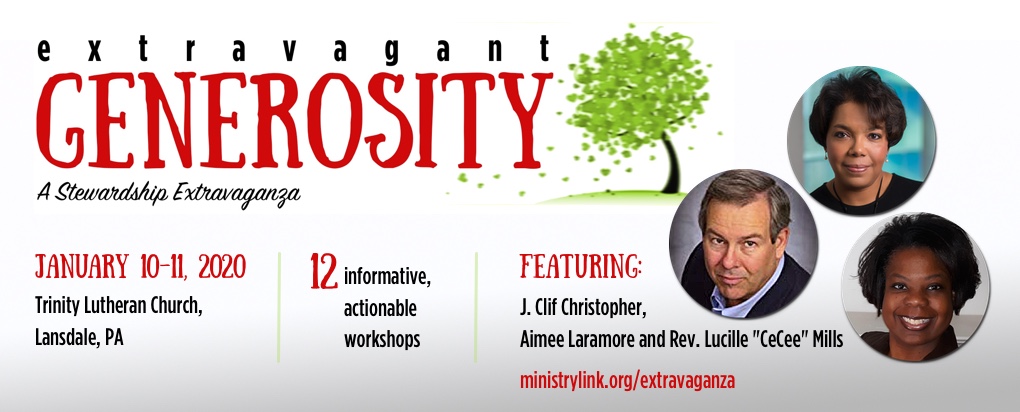 Sponsored
by the Southeastern and Northeastern Pennsylvania synods and the Stewardship of Life Institute, and a number of local congregations.
Register early to get your preferred workshops!