Disaster Response, Faith in action
September 10, 2019 in
Help With Hurricane Dorian Recovery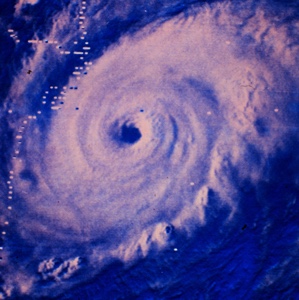 God, you still the storms and are a very present help in trouble.
We pray for all those suffering the effects of Hurricane Dorian.
Bring comfort to the afflicted and strength to those who come to their aid. Lord in your mercy, hear our prayer.
"About 17% of all Bahamians are suddenly homeless after Hurricane Dorian wiped out neighborhoods and ripped houses off foundations," CNN reported on September 10. "That's 70,000 people who have lost almost everything."
In the Bahamas, where the impact of the hurricane has been devastating, Lutheran Disaster Response and the Florida-Bahamas Synod are collaborating to assess the immediate need for relief and recovery. Lutheran Disaster Response is also in communication with the South Carolina Synod, the North Carolina Synod, Lutheran Services Carolinas and other partners who are preparing to respond.
With your support, Lutheran Disaster Response can provide survivors of this hurricane and others like it with immediate relief and can accompany them on the long road to recovery. Your gifts designated for "Hurricane response" will be used entirely (100%) for direct response until it is complete.Together, we can support those whose lives have been impacted by hurricanes.
Tips for those who want to help from our local LDR affiliate:
Cash donations are by far the most useful
LDR is active in the response through partners in the Florida-Bahamas Synod, North Carolina Synod, South Carolina Synod, and Southeastern Synod, and in partnership with National Voluntary Organizations Active in Disaster (NVOAD)
ELCA has launched a major appeal for Hurricane Response (see www.ldr.org). Please follow LDR on facebook to stay updated.
Cleanup and hygiene kits are needed for disasters such as Dorian and on a daily basis. To find content requirements and drop off locations, please visit partner websites for Church World Service and United Methodist Committee on Relief.
FEMA Region Shared information on how the Bahamian Government is collecting donations.