God's Work. Our Hands. Sunday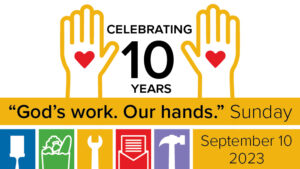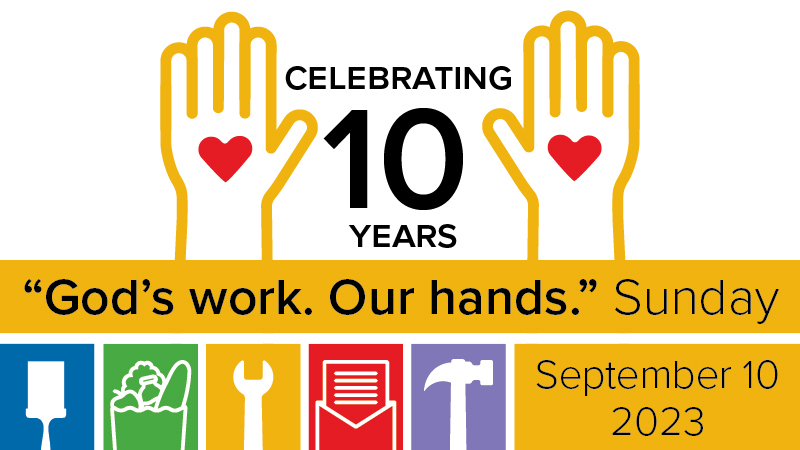 Hundreds of Lutherans and friends participated in the ELCA's tenth annual "God's Work. Our hands." Sunday Day of Service on or around September 10.
Scroll down for pictures and stories of your siblings in Christ serving their communities.
You can share your story by sending images and articles or social media links to with the word SERVICE in the subject.
---
St. Luke, Devon
Saint Luke Lutheran Church in Devon, PA spent our morning assembling personal care and school kits to be distributed by Lutheran World Relief to those in need around the world. We also created care kits to be shared with those experiencing homelessness in Philadelphia, served by the Welcome Church. Our kits were assembled with loving care and will be going out locally and around the world.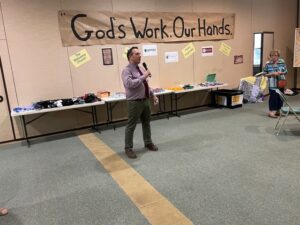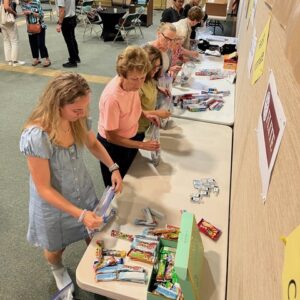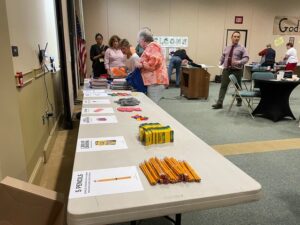 ---
Emmanuel, Souderton and Grace, Hatfield
---
Lutheran Church of God's Love, Newtown
At Lutheran Church of God's Love in Newtown, Sunday school children and their families gathered in the Fellowship Hall and assembled 120 frozen meals for Caring for Friends, wrote care notes, and made 232 peanut butter and jelly sandwiches for the food insecure.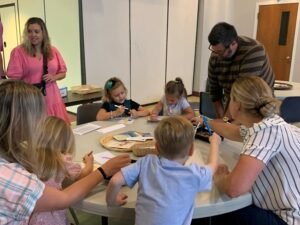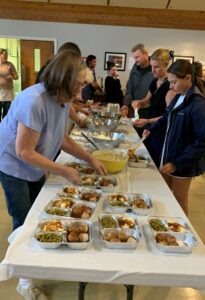 ---
Holy Trinity, Wallingford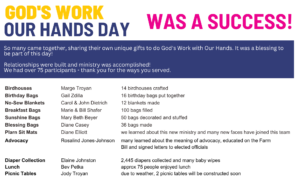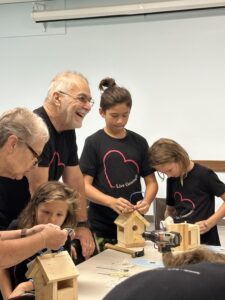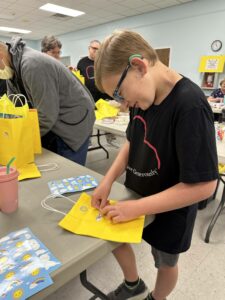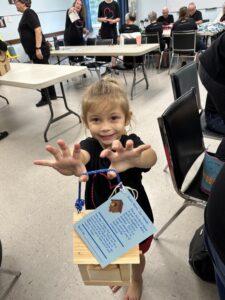 ---
St. John's, Folcroft
---
Lutheran Church of the Resurrection, Yardley
---
Christ Lutheran Church, Trumbauersville
These are 2 pics of volunteers assembling 11 backpacks for Trumbauersville Elem. students for GWOH Sunday. Extra supplies available at FEAST Food Pantry (downstairs of church.)
---