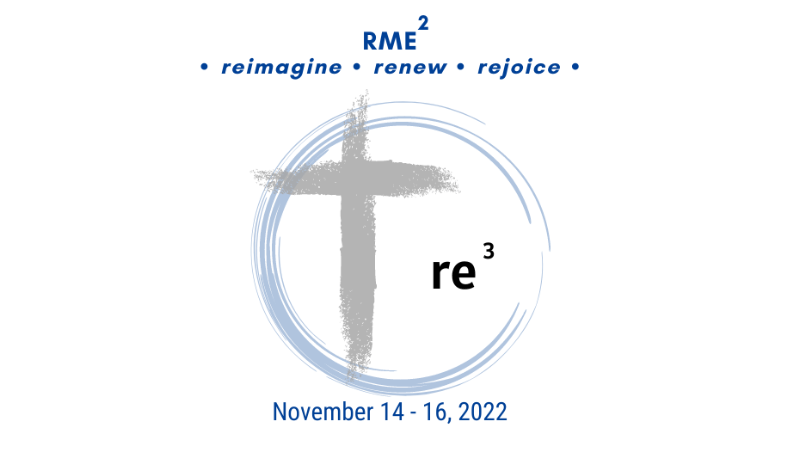 Reimagine. Renew. Rejoice
10am Monday, November 14 – 1pm Wednesday, November 16, 2022
United Lutheran Seminary, Philadelphia Campus
Hybrid Event
Cost: Free! This is our gift to you!
We are excited to announce the Rostered Minister Equipping Event for 2022! Join SEPA Synod Rostered Ministers for a "Choose-Your-Own-Adventure" convocation, intended to help you reimagine, renew, and rejoice. This event features a keynote speech by our own Bishop, alongside opportunities to engage with online and in-person workshops presented by Lena Glickman, Brandi Miller, and Dale Selover, across topics of spiritual direction, self-care, storytelling, and more. Opportunities for fellowship, worship, good food, prayer, time with the Bishop, hiking and nature walks, knitting, meditation, and more will also be available. Whether you'd rather spend more time in workshops or with colleagues, you can build your own experience from the offerings presented. Come and see!
If you are interested in staying overnight in the vicinity, you may contact United Lutheran Seminary (717-338-3000) or the Chestnut Hill Hotel (215-242-5905) for accommodations of your choosing. The cost of the rooms or hotel will not be covered by the synod.
We are creating this event for in-person or online participation. For the in-person event, masking and testing will be required, except when eating.
A complete schedule will be available in the coming weeks, with workshop titles and summaries. Zoom Q&A sessions will be held on October 3 at 11am and 7pm.
Join the sessions at this link.
Schedule: RME2
November 14-16, 2022
ULS Philadelphia Campus
Monday, November 14
Individual Direction available with Dale Selover – 45-minute blocks
10am: Gathering & registration (BROSSMAN HALL)
11am: Bishop's address (BENBOW)

Welcome
Prayer and call to gather
Kevin: Introduce event

12pm: Lunch

Recommended: High Point Café & Iron Hill Pub and Brewery

2pm: Workshops

Dale Selover (in-person) (BENBOW B)
Lena Glickman (online) (Room 320)

4pm: Adventure!

Happy Hour at Iron Hill Pub (meet Joey Klinger at the Brossman front desk at 3:30pm)
Coffee & pastries at the Night Kitchen (meet at the Brossman front desk)
Tuesday, November 15
9am: Gather & breakfast (BENBOW)
10am: Workshop

Lena Glickman (In-person) (BENBOW B)
Dale Selover (Online) (Room 320)

12pm: Lunch

Recommended: McMenamin's & Jyoti

2pm: Workshops

Brandi Miller (in-person) (BOARD ROOM)
Online: Opportunities for one-on-one conversations with the Bishop
2-5pm: Dungeons & Dragons with Axel Kaegler (6 maximum) (LULL LOUNGE)

3:15pm: Adventure!

Morris Arboretum (meet Lauren Bruno at the Brossman front desk)
Uncle Bobbie's Bookstore & Café (meet at the Brossman front desk)

5pm: Dinner & online Happy Hour
Wednesday, November 16
9am: Gather & breakfast (BENBOW)
10am: Workshop block & Activities

Brandi Miller (online)
Take Time for Prayer Stations:

Prayerful Coloring in Lull Lounge
Walk the Prayer Labyrinth in the Library
Prayer space in the Chapel

Time with the Bishop (Please sign up for a slot)
Knitting with Sarah Aasheim (prayer shawls, hats, etc.) (LULL LOUNGE)
Hike in Wissahickon Park (meet Lauren Bruno at Brossman front desk)

11:30am: Lunch

Recommended: Mi Puebla & Golden Crust Pizza

1pm: Closing worship with Eucharist (CHAPEL)
Don't forget that the Labyrinth and Chapel will be open all three days for prayer and reflection. We've built free time into this schedule so that you can stop by. You might even find the Bishop there, and she'd be happy to pray with you.