Installation: Pastor "Bo" Bannister
May 19 @ 8:00 am - 5:00 pm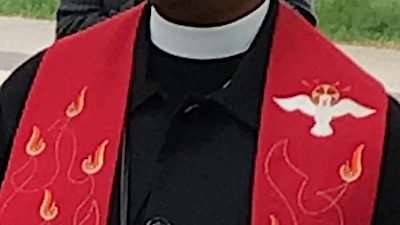 Installation of Pastor Stratford Cuthbert "Bo" Bannister V as pastor of St. John's Lutheran Church, 505 North York Rd., Hatboro, PA 19040 will be held on Thursday, May 26th, 2022, at 7 p.m. Bishop Patricia A. Davenport will preside. The Rev. Dr. Jennifer Phelps will preach. Masks are required for the service.
The service can be viewed on Zoom at https://us02web.zoom.us/j/87495989983.
Clergy are invited to process. Color of the day is white and gold. The Installation service will also have Ascension themes woven in.
A dessert reception will follow the service. For further info, please contact Office Manager Michele Muller at 215-675-2031 or email at office@sjlch.org.