Bishop messages, Communications
January 21, 2020 in
Bishop on 50 Years of Ordaining Lutheran Women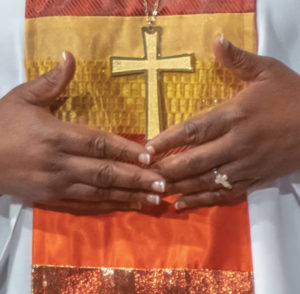 Today, women of all races, backgrounds and experiences lead congregations, synods and the churchwide expression of the Evangelical Lutheran Church in America. But in the early days, "there were no models except male," says Elizabeth Platz, the first woman ordained by a Lutheran denomination in the US — the Lutheran Church in America — in 1970.
Fifty years later, some of the questions once asked of female pastors (for instance, "If you marry or have children, will you resign your position?" or "Do women have the intelligence to study theology?") have been shelved. Yet for many rostered women—especially women of color and gay or transgender women—finding calls in congregations has been and continues to be difficult.
In spite of everything, women clergy have steadily broken barriers that often weren't even articulated.
In 1992 April Ulring Larson became the first female bishop in the ELCA. It would be 27 more years before Patricia Davenport of the Southeastern Pennsylvania Synod would become the first African-American woman elected to that office. For Davenport, this is a welcome change, but also an opportunity for reflection: "What fell on me so heavily when I was elected was that there are so many other women of color who were gifted to be able to service in this office," she says. "Just because of the climate of the times, they were not afforded the opportunity."
The rostered women who have stood in line for the last 50 years have "done a good job of modeling leadership, so there is no question that women can lead in these particular offices," Davenport says.
"Now we need to continually show up and do what God has called us to do and continue to model good leadership," she says. "By 'good,' I mean Christ-centered, focused on mission and vitality, willing to live fully into the theology of the cross, so we can walk with people in the margins."
Davenport looks forward to seeing more women called to be bishops in future synodical elections. "I'd like to think it's because people are really able to fully appreciate the gifts of women in rostered ministry," she says.
"For sure, more of us are leaning into this and helping ELCA leadership see that it really is about the gifts of women candidates that will take us to the next level of ministry." — Anne Basye
Excerpted from the January/February issue of Gather Magazine
—
Anne Basye is a writer living in the Pacific Northwest and the author of Sustaining Simplicity: A Journal (ELCA, 2007).
This article is from the January/February 2020 issue of Gather magazine. To read more like it, subscribe to Gather.