What Does It Mean That COVID Cases are Rising?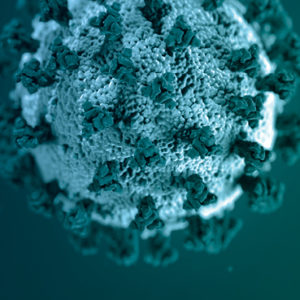 COVID: "More Confusing Times"
In his August 24 Update podcast, Dr. Michael Osterholm of the University of Minnesota said that even though there is concern that cases are rising and new variants are developing, the world is not likely to see the major viral surges that occurred with the original COVID, Delta, and Omicron. But it's not time to be complacent. Precautions including staying up-to-date with boosters and wearing N95 respirators in public will help many older, younger, and at-risk people stay safe waiting for the next-generation COVID booster this fall and hopefully avoid Long COVID, which has brought sickness, disability, and death to tens of millions of people worldwide.
Dr. Osterholm's vaccine advice: If you are eligible, get the vaccine for RSV as soon as possible. Get the new COVID booster, likely coming in September, when you are eligible. Get the influenza vaccine when flu activity increases in the US or your region.
Listen to the Podcast Dig Deeper with our Latest COVID Updates
Want to Know More?
Join the "Ministry in the Now Normal" Zoom gathering this Thursday, August 31 at 11 a.m. to hear updates from local infectious disease specialist, Dr. Tim Babinchak. We'll take your questions then, or you can submit them in advance:
Submit Your COVID Question
Add a question for Dr. Babinchak's August 31 presentation.