Volunteers Needed: Eastwick Flood Relief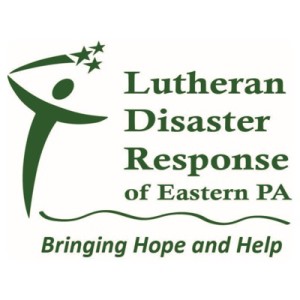 Rebuilding continues following Tropical Storm Isaias in the Eastwick neighborhood of Philadelphia. Volunteers and Contractors needed!
Since Tropical Storm Isaias brought devastating flooding to the Eastwick neighborhood of Philadelphia in August 2020, the Eastwick Unmet Needs Roundtable identified 50 families who needed help with rebuilding of homes and replacement of heating and cooling systems.
Volunteers have contributed 4,000 hours to date. Contractors have installed 26 air handlers and 6 hot water heaters as well as repaired electric and plumbing in several homes.
Help us complete the remaining 15 cases by the end of the calendar year. Volunteers, skilled in general construction/carpentry, as well as those willing to learn, are needed. We also are looking for licensed and insured contractors. Full funding is available for all materials and contractor labor.
Opportunities:
Volunteer on Saturday November 12, 2022!
Indicate your interest in volunteering on other days that become available.
Insured and Licensed Contractors: Please contact us for opportunities related to general construction.
Contact: Volunteer Coordinator, Sharon Sgriccia  isaiasrecoveryvolunteers@gmail.com
The Eastwick Unmet Needs Roundtable is a partnership of community organizations like Eastwick United CDC, Eastwick Friends and Neighbors Coalition, as well as disaster recovery non-profits like The Salvation Army, UCC Disaster Ministries, Lutheran Disaster Response, The Elevated Studio, The Eastern PA Conference of the United Methodist Church. Government partners include Philadelphia Office of Emergency Management, Philadelphia Office of Sustainability, Philadelphia Housing Development Corporation, and Pennsylvania Emergency Management.
Long term recovery from disasters takes many years and is a very slow and difficult process for survivors. We hold in our hearts those just beginning to recover from Hurricanes Fiona and Ian. Please consider this opportunity closer to home as a way of standing in solidarity with all disaster survivors in all places.