May 17, 2018
ULS Names Acting President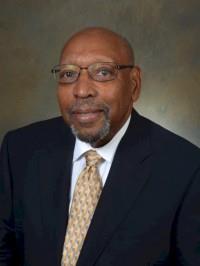 On May 16, the United Lutheran Seminary (ULS) Board of Trustees unanimously approved Dr. Richard Green as interim president. He will begin his duties on June 1st.
"Dr. Green brings to United Lutheran Seminary a record of accomplishments in higher education that have supported transitional and transformation needs of a variety of institutions, especially in faith-based higher education communities," said Bishop Claire Burkat, who led the interim search committee.
"My leadership style is inclusive, grounded in the teachings of our Lord Jesus Christ and respectful of the input of all institutional constituents," added Dr. Green. "I appreciate this opportunity to serve the church and ULS."
A lifelong Lutheran, Dr. Green has enjoyed an accomplished career in higher education, both as a teacher and administrator. Most recently he served as interim president of Lincoln University, Pennsylvania's oldest historically black college/university (HBCU), with a student enrollment of 2,100. He successfully guided both the main campus in rural Chester County and the school's center-city Philadelphia campus.
A search for a permanent president will begin in earnest. Dr. Green will serve as interim president at ULS until the successful conclusion of the search for a permanent president.