June 26, 2017
Sing "Now Is The Time" In Your Congregation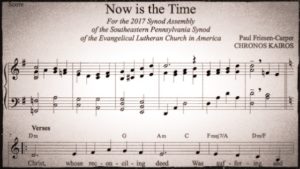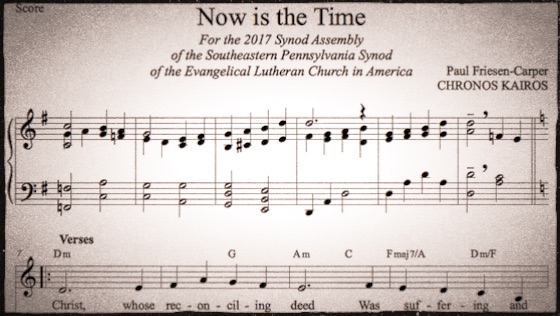 SEPA congregations may use the hymn commissioned for the 2017 Assembly, "Now is the Time," in worship and may reproduce the hymn with permission for one year. The hymn by composer Paul Friesen-Carper is available as a lead sheet, accompaniment, and C-instrument score for download.
Watch Video of "Now is the Time" from Assembly worship
When you sing this hymn, please post a brief video clip to social media with the hashtags #SEPAforward and #NowIsTheTime.
The worship team also provided a rite for Anti-Racism Confession and Reconciliation, which may also be downloaded and used by any congregation.