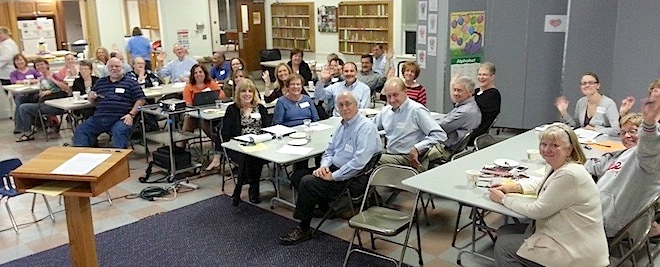 Practice Discipleship kicked off Sept. 27 with a series of opening workshops across the Synod. The purpose of the Practice Discipleship Initiative is to:
Educate — Train leadership to accompany people on their journeys.
Connect — Develop partnerships to strengthen faith formation opportunities for and with people, especially youth and families.
Renew — Gather leaders for mutual support and encouragement in ministry.
Now the journey continues with three more workshops, each to be held on a Saturday from 10 am to 3 pm at St. Luke's Lutheran Church in Devon.
November 23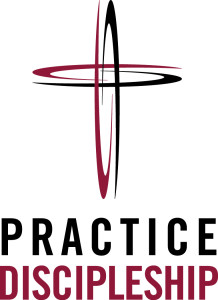 Dog Eating Chicken — What's that you say? A dog eating chicken? Or did you mean a dog-eating chicken? It's funny how even when we speak the same language, we have to learn to communicate in a way that makes sense to the people we are talking to. In a missional age, come explore what it means to speak the language of "the people" and share with them a Gospel message that makes sense. In this workshop, participants will explore the ways they might take an old language of faith and translate it into a user-friendly way of sharing the story. Participants will also spend some time learning how to teach others to share their own stories of faith in a way that speaks to their peers.
Theories of Culture: Culture: a familiar word that rolls off the tongue rather easily, perhaps casually, as though it needs no explication. How do we move beyond popular definitions to a deeper understanding of the notion of culture for today? Three assertions:
The Christian gospel and culture(s) cannot be separated;
We live within a pluriverse of cultures;
Congregations are one of those cultures.
This workshop will help participants better understand the reality of culture(s) today for the sake of faithful, truthful, and effective ministry in a missional age.
January 25
Inculturating the Gospel: The gospel is the good news for all people, in all places, at all times. And yet the gospel must be translated anew for each generation, made fresh for each culture. What is culture anyway? Learn how cultural intelligence helps to equip us for the work of inculturating the gospel for God's people in our places and times.
When Necessary Use Words: By now, you've likely been admonished by some t-shirt, poster, or bumper sticker to "preach the gospel and, if necessary, use words." The slogan (inaccurately attributed to St. Francis) appears to turn the Theology of the Word on its ear. On the other hand, the slogan resonates in a culture where explicitly religious speech is met with suspicion or even outright hostility. Still, if "faith comes through hearing" and "God's Word does what it says," then should we not also be speaking up for the spoken, preached Word? Along with Scripture, we'll look at past and present resources from Lutheran and other traditions to guide our investigation.
March 29
Working Together in Solidarity: The ministry of accompaniment is the sacred act of being in authentic relationship with others. The purpose of this ministry is to allow individuals, groups and organizations to grow in love and compassion towards each other. Accompaniment calls congregations to listen deeply to their contexts in order to discern how best to walk alongside the community. This accompaniment provides a reciprocal relationship of giving and serving that builds the bond between the community and the congregation. This way of being in relationship calls the congregation to take the needs and the wisdom of its context seriously.
Going Public: So, how can my church engage our community in new and meaningful ways? This session will build off all the previous theological and theoretical sessions and offer a way forward with a handful of practices and exercises to empower your congregation to express its faith in public ways with your youth and adults. We've figured out the service project (sort of) but now let's start talking innovatively and creatively about community asset mapping, public art, and public rituals.