November 15-17, 2017
Bear Creek Mountain Resort and Conference Center
---
Welcome from Bishop Burkat

After this the Lord appointed seventy others and sent them on ahead of him in pairs to every town and place where he himself intended to go. Luke 10:1
 God's people are always on the move! The word "synod" itself means on the road together. We are on a journey of Christian witness with each other. Some of us are eager to see where the road leads; others of us are wary. In the Biblical witness we learn that, more often than not, the people of God were pushed or even shoved onto the road. Most of the time they were frightened and complaining. Yet they went on the journey.
We ministers have been appointed like the seventy to share the Good News, traveling together to every town, city and place where Jesus is sending us. As we prepare for this journey we will have two accomplished guides with us at the 2017 Convocation to equip and cheer us along our appointed paths.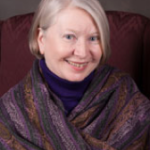 ..
Beth Lewis, President and CEO of 1517 Media, will share how, in the face of rapid changes in religion, lifestyles and technology, we can make the radical shifts necessary to proclaim a grace-filled Gospel using portable resources and practical solutions in reaching generations new to the Christian message.
..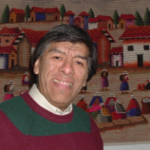 ..
Ruben Duran, ELCA Director for New Congregational Development, will lead us in an exploration of how Christ goes before us to prepare the way, meets us when we are out and about, and changes us when we least expect it. He will help us equip God's people to be "detectives of divinity" as they are called and sent on the road.
..
Several of our own SEPA leaders will share "Out and About" ministries already going well, and how to get them started.  Something new this year: On Friday we will learn from each other how to set up "Relation Stations" along the way.  More information will follow shortly.
I look forward to this time apart with rostered leaders for worship, conversation, and renewal. I encourage you to register for the 2017 Convocation. And please invite your colleagues, especially those new to our Synod, to join us at Bear Creek Mountain Resort.
+ Bishop Claire Burkat
---
Costs – Register Early and SAVE!
Register before September 25 to receive lower prices. Registration only is $145, with meals and shared room $562, and with meals and single room $607.
Early registration must be received by September 25. After that, costs are $220, $637, and 682, respectively. See the brochure for complete information.
---
Registration Information
Convocation will again be held at Bear Creek Mountain Resort and Conference Center, 101 Doe Mountain Lane, Macungie, PA 18062; (610) 682-7100 or http://www.bcmountainresort.com
---