August 22, 2018
Receive or provide help with flooding damage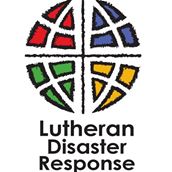 Do you know someone who experienced property damage in recent August flooding? Would you or your congregation be able to assist families affected?
Get help: Lutheran Disaster Response – Eastern PA is working with partners across Pennsylvania to share information on how families can report damages and request assistance. While areas along north and central portions of the Schuylkill and Susquehanna Rivers have been hit hardest, there are areas in Delaware, Philadelphia and Chester Counties that are also experiencing flooding. Anyone who would like to request help should call 272-200-3211 for assistance. The hotline will be staffed from 8 a.m. to 8 p.m., including weekends through August 31.
A variety of organizations make up the PA VOAD (Voluntary Organizations Active in Disasters). These organizations provide assistance that complements the efforts of municipal, county and state governments. Their members active in this recovery mission include the American Red Cross, Southern Baptist Convention, United Methodist Committee on Relief (UMCOR), Lions Club International, Salvation Army, Team Rubicon, Mennonite Disaster Services, United Church of Christ, LDS Charities, and Lutheran Disaster Response. Volunteers from these organization can provide physical labor, such as mucking out basements, removing damaged flooring and drywall, and removing debris.
Provide help: Lutheran Disaster Response – Eastern PA will be hosting a call regarding the flooding Wednesday August 22, 2018 at 1 pm. Please join the call to share information about flooding in your community and to help learn about how to engage as a work team, including learning about the new Crisis Cleanup online tool that helps identify residents that need assistance.
Call 1-888-205-5513
Enter code: 590207
For more information contact: Julia Menzo, Director of Community Outreach, Liberty Lutheran/Lutheran Congregational Services, 267-464-7700, 215-430-1299 (cell), jmenzo@libertylutheran.org