Prayers for the Saints: St. John's, Ambler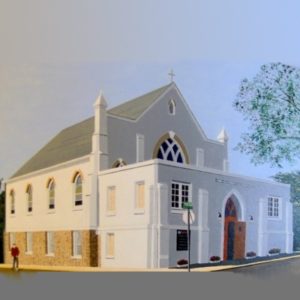 St. John's Evangelical Lutheran Church – Ambler, a congregation in the Lower Montgomery Conference, will hold their final worship service on Sunday, March 31, 2019 at 3 pm with Bishop Davenport presiding.  Rostered leaders and members of the SEPA Synod are welcome to attend the final service at St John's – Ambler celebrating the life, witness and service of this congregation to the Ambler communion since 1907. Rostered leaders not participating in worship leadership are invited to sit in the congregation.
A brief history of St. John's Evangelical Lutheran Church in Ambler
The Reverend Samuel F. Tholan, pastor of Upper Dublin Lutheran in 1907 saw the need to organized a congregation in the heart of Ambler.  It began with Sunday School sessions in January 1907.  The first formal church service was held in September of 1907.   The official establishment of the congregation, consisting of 28 members, occurred on April 26, 1908.  By majority vote, St. John's Evangelical Lutheran Church was designated as the new congregation's name.
In 1909, the congregation, with financial help from the larger church, obtained a lot at the corner of Race Street and Ridge Avenue.   Eventually, a church building was raised and on February 23, 1913, the St. John's congregation marched from the Keasby and Mattison Hall, where services had been held, to the new building.   In 1958, on the 50th anniversary of the church's founding, a new addition to the church, the current narthex area, was dedicated.

The church grew steadily.  In 1923, St. John's proudly dedicated the first modern pipe organ in the Ambler community.  Over 50 members of the St. John's congregation served in the two World Wars.  In its 111 year history, St. John's has had 12 Pastors.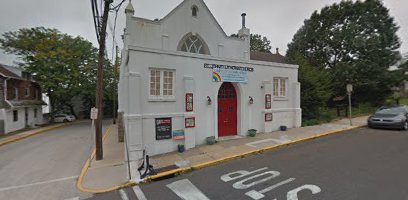 As St. John's entered the 21st century, the congregation evolved into a ministry that had community service and music at its core.  Benefit concerts were held for Katrina flood relief, an orphanage for AIDS-HIV orphans in Ethiopia, Interfaith Housing and two mission trips for Katrina relief to Biloxi, Mississippi.

St. John's proudly took on the designation of a Reconciling in Christ congregation, recognizing that all people were welcomed through its doors.  St. John's continued to serve the community through contributions to the Ambler Community Cupboard, the Welcome Church (a ministry for the homeless), its prayer shawl ministry and other initiatives.


A Jazz Vespers Service was held on the first Sunday of each month.  The area's best jazz musicians participated in bringing world class music to accompany the message of the gospel.
Never a very large congregation, St John's have been know as "The Little Church with the Big Heart" – a vibrant spiritual community and beacon in the Ambler area for 111 years.