Congregations, Disaster Response
October 3, 2022 in
Pray, Give in Response to Hurricanes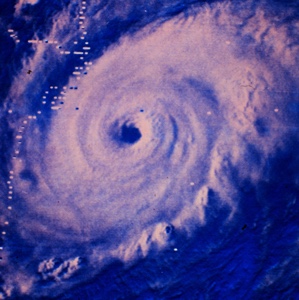 While the first months of the hurricane season were relatively quiet, September brought damaging storms including hurricanes Fiona and Ian. Hurricane Fiona inundated Puerto Rico with rain, reminding people of the devastating aftermath of Hurricane Maria in 2017.
Hurricane Ian made landfall in Florida on Sept. 28 with near Category 5-strength winds, dumping record amounts of rain and causing catastrophic, life-threatening flooding. Authorities estimate the destruction could amount to a historic flooding event, and the number of fatalities is expected to rise. The western coast of Florida was hit particularly hard. Wind gusts of over 130 mph have downed power lines, leaving millions of residents without power. Hurricane Ian continues to bear down, dumping rain and bringing strong winds in its path.
With two months of hurricane season remaining, we stand ready to respond in anticipation of more storms in the weeks ahead.
In response to Hurricane Ian, Lutheran Disaster Response is partnering with the Florida-Bahamas, Southeastern, North Carolina and South Carolina synods, as well as Lutheran Services Carolinas, to provide both immediate and long-term support. We anticipate relief will include water, food supplies, tarps, cleaning materials and other needs for those who have lost or damaged homes.