Our Gift to You: Post-Easter Worship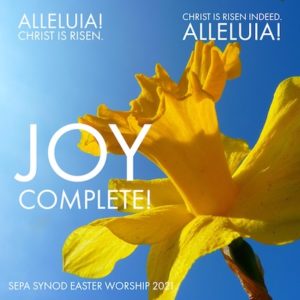 Worship leaders and musicians from around the Synod are collaborating on a service of readings and hymns that your church may use after Easter to give your pastor(s) and musicians a Sunday off. The service will be launched for the Second Sunday of Easter on April 11, and could alternatively be used one of the following Sundays in the Easter season.
You will be provided with a direct link when the service is completed and uploaded. It will be found on our Synod Facebook page and YouTube channel.