October 2, 2017
Reformation Month at Iron Hill Brew Pub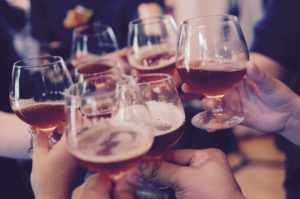 The Phoenixville Iron Hill is brewing two special Reformation beers: Katie's Brew (Martin Luther's wife was famous for her beer), and Heavenly Indulgence (the Catholic practice that set the whole thing off to begin with.) These special Reformation brews will be released on October 11th just in time for the first of five Give 20 events at the pub.
On these days 20% of Iron Hill's proceeds from the sale of food will be given to the Code Blue Shelter located at Ann's Heart in the former Sacred Heart Church. In order for Code Blue to receive the donation, a Give 20 coupon must be presented to your server.
The five Give 20 days are:
OCTOBER 11, hosted by St. Peter's Episcopal Church;
OCTOBER 16, hosted by St. John's Lutheran Church, Phoenixville;
OCTOBER 23, hosted by St. Ann Roman Catholic Church;
OCTOBER 25, hosted by Parkside United Church of Christ; and
OCTOBER 30, hosted by the Code Blue Shelter.
Coupons are available through St. John's, any one of the host Churches or the Code Blue Shelter. 130 Bridge St, Phoenixville, PA 19460. Map.