September 19, 2017
October is Lutheran Charities Month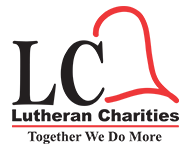 Thousands of people in Southeastern draw hope from the many services offered by the social ministry organizations and agencies of Lutheran Charities.
In October, during Lutheran Charities Month, we ask you to show your support and thanks that Lutheran Charities exists by making a financial gift or by getting involved in ourCommunity Day & 24th Bike Steeplechase on Saturday, October 14.
To learn more about Lutheran Charities, contact Barbara Stechert, Manager of Donor Relations and Ministry Partnerships, at 855-323-HOPE or barbara@lutherancharities.org.