MinistryLink News – September 27, 2022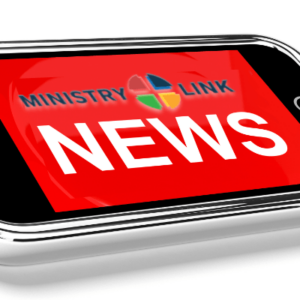 Thank You for Your Mission Support
We are grateful for your support of ministries here in Southeastern Pennsylvania, across the country, and around the globe through Mission Support. Here are five things that you need to know about how these gifts are used.
Lutherans Respond to Hurricanes
Just over a week after Hurricane Fiona devastated Puerto Rico, a Category 3 (as of this writing) Hurricane Ian made landfall in Cuba and is bearing down on Florida. We pray for those who are recovering from storms and all those yet in harm's way.
Lutheran Disaster Response is already in action in Puerto Rico and they will be working with local groups once damage from Ian is known. Gifts to "Hurricane Response" will be used in full (100%) to assist those affected by hurricanes until the response is complete. Or make a general donation to Lutheran Disaster Response so we can respond to disasters whenever and wherever they strike.
Celebrate Rostered Ministers in October
Did you know that October is Rostered Ministers' Appreciation Month? Take time out during October to thank your pastors and deacons for all the ministry they do. Stay tuned for some ideas of ways to show your appreciation. Here's one idea:
Tip: Give them an (extra) Sunday off
Rostered ministers are no different from the rest of us – We all need to take care of ourselves, especially in stressful times. Set a date and cover your pastor or deacon's duties: Recruit a lay volunteer to preach, try to engage a supply preacher, schedule a Service of the Word or hymn sing, find a volunteer to teach their class – whatever is appropriate. Let them know far enough in advance so they don't start preparing for that day.
Attention Food Ministries
Fresh Baked Bread – Does your outreach ministry have a need for fresh bakery bread? Every Saturday at 3pm, LeBus bakery in King of Prussia, donates all of their leftover bread.  If your ministry is interested in picking up and using the bread for your ministry every month, we have the FIRST Saturday available starting in November. If you would like more Information contact Ellen Daneke 610.324.9906.
MIF Helps City Church Revitalize Its Food Ministry
MIF helped a congregation hungry to do more to battle food insecurity. Lutheran Church of the Holy Communion has long focused on working to end hunger in Center City Philadelphia, but the congregation's efforts were restricted by the church's tiny, makeshift kitchen space. Members envisioned a commercial-grade kitchen with ample storage. Connecting with MIF helped turn that dream into reality
Bear Creek Youth Retreat
Parents, Youth Leaders, and Pastors – it's time to gather our youth for some time away!  
Our annual junior youth gathering (JYG) took some time off during COVID-19 shutdowns. As a result, we have adapted JYG to be a one day retreat this year.  A great addition to any Youth or Confirmation curriculum, this retreat invites middle schoolers to explore their faith, meet new friends, and dive into key catechetical topics in engaging, interactive ways.
This year's theme will be "I Believe". We will journey together, exploring the Apostles Creed and specifically what it means to talk about faith in our 21st century contemporary context. All youth in Grades 6-9 are invited to attend this retreat with their adult leaders as we pray, play, and get to know each other – all while diving into this important and critical question.
In God's Image: Shaping Your Ministry
Southeastern Pennsylvania Synod's Annual Event, In God's Image: Shaping Your Ministry to be Inclusive and Safe for LGBTQIA+ Folk, will be held on Saturday, October 8, 9 a.m. – 2 p.m., at St. Luke Lutheran Church, Devon. Jamie Bruesehoff will be the keynote speaker. Workshops will be held on worship, mental health, churchwide assembly actions, healthcare, the RIC process, and more!
Young Adult Abide Groups for October
ELCA Young Adults announces that Abide is back with new groups.
You can register to be placed into a weekly, virtual small group lead by one of our small group leaders below. Groups meet via video call for approximately one hour over the course of a month. Each group will be centered around a specific topic and participants may choose one of the three topics each month.
October groups are "Faith & Democracy" with Rachel Wyffels, "Eco-Theology & Me" with Andrew Thompson, and "Who Am I: Meme Answers Only" with Tessa Faust. New groups will be offered each month.
Rostered Ministers Equipping Event
Reimagine. Renew. Rejoice
10am Monday, November 14 – 1pm Wednesday, November 16, 2022
United Lutheran Seminary, Philadelphia Campus
Hybrid Event
Cost: Free! This is our gift to you!
Register now at https://community.ministrylink.org/2022RME2
We are excited to announce the Rostered Minister Equipping Event for 2022!  Join SEPA Synod Rostered Ministers for a "Choose-Your-Own-Adventure" convocation, intended to help you reimagine, renew, and rejoice.  This event features a keynote speech by our own Bishop, alongside opportunities to engage with online and in-person workshops presented by Lena Glickman, Brandi Miller, and Dale Selover, across topics of spiritual direction, self-care, storytelling, and more.  Opportunities for fellowship, worship, good food, prayer, time with the Bishop, hiking and nature walks, knitting, meditation, and more will also be available.  Whether you'd rather spend more time in workshops or with colleagues, you can build your own experience from the offerings presented.  Come and see!
If you are interested in staying overnight in the vicinity, you may contact United Lutheran Seminary (717-338-3000) or the Chestnut Hill Hotel (215-242-5905) for accommodations of your choosing.  The cost of the rooms or hotel will not be covered by the synod.
We are creating this event for in-person or online participation.  For the in-person event, masking and testing will be required, except when eating.
World Food Day Celebration with Rick Steves
Join ELCA World Hunger for a celebration of World Food Day, hosted by Rick Steves and special guest Mark Jansen, CEO of Blue Diamond Almonds. This special event will be streamed online so you can celebrate with ELCA World Hunger wherever you are! The recording will be available on Facebook and YouTube after the event is over
Installations
Free Congregational Vitality Trainings
From Pastor Bryan Penman, co-director for evangelical mission: 
Is your congregation ready to take the next step (even a small step!!) to revitalize or renew? Our Synod is participating in a series of Vitality Trainings here this fall with folks from across the ELCA. This training is great for pastor and a team of folks to take together to bring clarity about your own congregation's mission, how to live in the community and build vital and key relationships.
The four sessions are being offered October 6th and 20th and November 3rd and 17th, but even if you can't make those dates work, sign up to at least get the emailed recordings! Each session is offered twice daily (so you choose the one that works best) 1:30pm – 3pm (eastern) & 7:30pm – 9pm (eastern).
Fall ULS Kindling Faith Events
This fall holds many opportunities for lay and rostered leaders to grow and learn at United Lutheran Seminary. Most of our events have an online option, so even if you're further afield, you can still engage.
Get the full list at the Kindling Faith website: https://www.unitedlutheranseminary.edu/academics/kindling-faith
Free Webinar — Register Now
Improving Worship Attendance in a Post-Pandemic World
Tuesday, October 25, Noon-1:30 p.m. Eastern — For most congregations, attracting new people was a challenge even before the pandemic. Now, churches must focus not only on the continuing need to reach new people but also on reconnecting with the sizable percentage of those who attended regularly before COVID-19 but have not yet returned to the pews.
Join Rev. Dr. F. Douglas Powe Jr., Rev. Dr. Lovett H. Weems Jr., and Rev. Dr. Jessica Anschutz for this timely and important webinar to learn ways to improve your congregation's in-person and online worship attendance.
Sharing Your Faith Authentically On Facebook
Liking, commenting, and sharing on Facebook is a means of evangelism and outreach. In this training session learn why you may want to share your faith online and how to do it authentically! This training is for lay people of all ages (and rostered ministers) to empower you to share your faith with your Facebook feed.
Tuscarora Youth Retreat March 24-26
Save the dates! The 2023 Tuscarora Lutheran Youth Retreat will be held Friday, March 24 – Sunday, March 26, 2023 at the Tuscarora Inn and Conference Center, Mt. Bethel, PA. The theme is Justice, Mercy, Love. Registration opens in December.