MinistryLink News for Sept. 13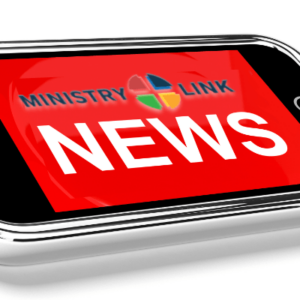 The latest MinistryLink newsletter is here. Sunday's blessing of backpacks, tomorrow's monkeypox webinar, free vitality trainings, fall stewardship webinar, and so much more. View online at https://conta.cc/3U57ORp.
Download Word version: MinistryLink Sept. 13, 2022
Headlines in green are time sensitive information.

Bishop Blesses Student Backpacks Sept. 18
Bishop Patricia Davenport invites you to our Synodical Offices at ULS for a special Back to School Event. Join us as Bishop blesses each student and their backpack/lunchbox/devices used for school.
We'll have some fun games, soft pretzels and water ice, too. The event is Sunday, September 18 from 2-4pm – RAIN OR SHINE. To help us have enough food, please RSVP with number of people attending to srea@sepa.org
In God's Image: Shaping Your Ministry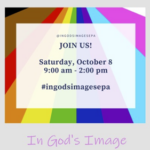 Southeastern Pennsylvania Synod's Annual Event, In God's Image: Shaping Your Ministry to be Inclusive and Safe for LGBTQIA+ Folk, will be held on Saturday, October 8, 9 a.m. – 2 p.m., at St. Luke Lutheran Church, Devon.
Jamie Bruesehoff [https://www.jamiebruesehoff.com/] will be the keynote speaker. Workshops will be held on worship, mental health, churchwide assembly actions, healthcare, the RIC process, and more!
Registration is open! https://community.ministrylink.org/2022ingodsimage
Follow us on Facebook for updates and resources year round! https://www.facebook.com/ingodsimagesepa
Rostered Ministers Equipping Event Nov. 14-16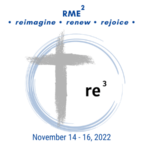 Save the date! The Rostered Minister Equipping Event (RME2), formerly known as the Bishop's Convocation, will be at United Lutheran Seminary November 14-16. The event will be hybrid, with opportunities to engage online or in person. As we finalize workshop leaders, we will update you with their names and areas of expertise.
We invite you to keep an eye out for more updates! Questions? Contact Lauren Bruno at pastorlaurenbruno@gmail.com
Learn more at https://ministrylink.org/events/rostered-ministers-equipping-event/
Bear Creek Retreat Nov. 12 For Students In Grades 6-9
SAVE THE DATE!  Bear Creek Retreat for students in grades 6-9 and their youth leaders will be held Saturday, November 12, with the option to stay overnight at camp until November 13. Mark these dates on your calendar, and details will be available soon. We are also in need of some mentor leaders in grades 10-12 to join us! For more information contact Pastor Rea at srea@sepa.org.
Free Congregational Vitality Trainings
Is your congregation ready to take the next step (even a small step!!) to revitalize or renew?  Our Synod is participating in a series of Vitality Trainings here this fall with folks from across the ELCA. This training is great for pastor and a team of folks to take together to bring clarity about your own congregation's mission, how to live in the community and build vital and key relationships. Facilitated by my fellow DEM Nancy Nyland, this is the third time they have offered this WONDERFUL opportunity for FREE!!!!
The four session are being offered October 6th and 20th and November 3rd and 17th, but even if you can't make those dates work, sign up to at least get the emailed recordings! Each session is offered twice daily (so you choose the one that works best) 1:30pm – 3pm (eastern) & 7:30pm – 9pm (eastern).
To register – visit this link.  (Our SEPA Synod is 7F when you get to the list of synods)
If you have questions about this training or any of our other equipping events, please contact the Rev. Bryan Penman, co-director for evangelical mission, at bpenman@sepa.org.
Lutheran Disaster Response to Kentucky Floods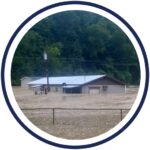 Beginning on July 27, a line of severe storms dumped record amounts of rain on eastern Kentucky, overflowing rivers and creeks onto streets and neighborhoods. Rising waters damaged infrastructure, including roads, bridges and power lines, which hindered rescue efforts. The flooding destroyed hundreds of homes and other buildings.
To respond to the flooding, Lutheran Disaster Response (LDR) is supporting the Indiana-Kentucky Synod to rebuild homes in Owsley County, one of the poorest counties in Kentucky. The homes all belong to families who wouldn't have been able to rebuild without financial support. Additionally, the synod is replacing septic tanks for 25 families. LDR is also supporting Lutheran Church of the Resurrection, which accompanies Manna from Heaven, a feeding ministry in Myra, KY, that received an ELCA World Hunger Domestic Hunger Grant. It lost everything inside the building and the LDR grant will replace the building's contents, including furniture and food storage appliances, as well as rewiring the electricity for the building.
Please pray for people who have been affected by the flooding in Kentucky. May God's healing presence give them peace and hope in their time of need.
Thanks to generous donations, Lutheran Disaster Response is able to respond quickly and effectively to disasters around the globe. Your gifts to Lutheran Disaster Response (U.S. Flooding) will be used entirely  (100%) to assist flood survivors. Learn more at https://blogs.elca.org/disasterresponse/situation-report-kentucky-flooding/
Ordinations and Installations
Vicar Brandi Hebert will be ordained to the ministry of Word and Sacrament on Saturday, Sept. 17, 2022, at 10 a.m. at Lutheran Church of God's Love (791 Newtown Yardley Road, Newtown PA 18940), where she is being called as associate pastor. A light reception will follow in the fellowship hall.
The Rev. Kayla Sadowy will be installed as pastor of Grace Lutheran Church, Broomall, on Sunday, October 16 at 2 p.m. The church is located at 2191 West Chester Pike, Broomall, PA 19008. gracebroomall.org. For information call the church at 610.356.1824.
How To Increase Fall Stewardship Sept. 15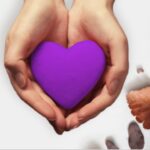 Vanco, an ELCA preferred vendor for eGiving, invites you to attend their webinar, "4 Simple Steps for Increasing Stewardship." This session will be presented by Keith Mundy of Vanco Faith on Thursday, Sept. 15, at 3 p.m. Here's what you'll be learning:
How to improve your financial call and inspire greater generosity.
How to incorporate storytelling to strengthen your ask.
How to encourage donations through Vanco Online.
How easy it is for your congregation to use Vanco Online to meet giving goals.
Get all the details about why Vanco is an ELCA preferred vendor and register for this webinar opportunity today!
The Monkeypox Virus: What Faith Leaders Need to Know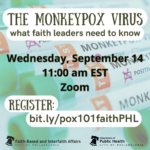 The Philadelphia Department of Health and the Office of Faith-Based and Interfaith Affairs is sponsoring this free Zoom conference on Wednesday, Sept. 14 at 11 a.m. to give faith leaders basic information and answer their questions about the monkeypox virus in Philadelphia.
Sign up at https://secure.ngpvan.com/Q1UgpCvzU025Zh5Aa64HFQ2?mc_cid=d29e10b383&mc_eid=1f4d064f4b
Peace Day Philly Sept. 21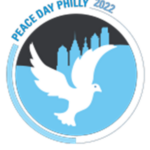 Philadelphia will join with groups and organizations around the world to mark this global day of local opportunity September 21. The event will be held at the north side of City Hall, at Broad Street and JDK Blvd. The global Peace Day theme, set by the United Nations, is End Racism. Build Peace. Guests will speak to this theme and we will share in the global act of observing one minute of silence at 12 noon. Live music and poetry will also be a part of this event, as well as Chalk 4 Peace and peace button artmaking.
Peace Day Philly is the local initiative for the UN International Day of Peace, September 21. Since 2011, Peace Day Philly has encouraged, collaborated on and offered over 175 programs related to peace and justice on and around Peace Day. This September, over a dozen in-person and virtual programs will be offered from Sept. 15 – Sept. 21.
For a full list of programs and events, go to www.peacedayphilly.org/events.
Free Webinars: Enfleshing Witness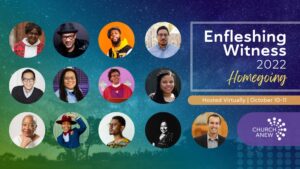 Hosted virtually by Church Anew Monday and Tuesday, October 10 and 11.
Over the course of two days we will witness creatives, storytellers, musicians, preachers, poets, teachers enflesh the meaning of grief and hopeful longing as a practice of homegoing. We long to experience, to remember, to revive, to breathe the traditions of those places that ground us, sing to us, and hold us. Join us for Enfleshing Witness 2022, a free, virtual event.
Update On Portico Health Rates And Plan Changes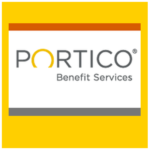 Portico Benefit Services announced that 2023 contribution rates for ELCA-Primary  and ELCA Medicare-Primary health benefits will increase 3%, the same rate as last year (which was the lowest in 8 years). Learn more at https://ministrylink.org/update-on-portico-health-rates-and-plan-changes/
Sponsoring employers (congregations and organizations) will selection the option they will offer their employees Oct. 3-14.
Sponsored members, watch for an email from Portico with specific information about 2023 Annual Enrollment
New Incentives for Going Solar at Church
The recently passed Inflation Reduction Act (IRA), included a provision to change the Investment Tax Credit (ITC) for solar panels from its current 26% to 30% effective immediately and lasting until 2032 when it will then ramp to 22%, then 10% (for commercial projects). The ITC was previously scheduled to drop to 22% next year and 10% the year after.
The big change for non-profits is that they could be eligible for a direct payment, thereby negating the need for a tax burden to benefit. This new benefit becomes effective in 2023 and from a planning perspective we are essentially in 2023 due to the time it takes to plan. (Meaning we are running out of time to get into 2022 anyway)
The IRS is writing the regulations on how this direct payment will work, so more to come in the coming months on the mechanics of the program.
If you want to learn more about how to get your congregation to go solar, please reach out to Noel Smyth (noel.smyth.jr@gmail.com) or you can contact one of the solarize programs: https://solarizedelco.org/, https://solarizephilly.org/, https://solarizesoutheastpa.com/