January 6, 2017
Make a Difference this Lent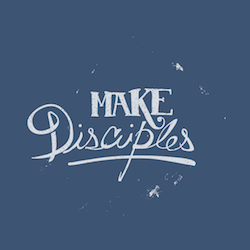 Lent is often a time many of us take to focus on spiritual practices, disciplines of prayer and repentance, and to prepare ourselves for the holy season of Easter. This year, the Synod invites your congregation to take part in a very special focus on mission – reaching out to our neighbors both locally and globally in a special and intentional Lenten practice.
Last year we partnered with congregations like yours across Southeastern Pennsylvania, students at the Lutheran Theological Seminary at Philadelphia, and the Welcome Church to distribute over 1500 homeless kits to people in need across the Philadelphia region and to raise over $2,000 to provide braillers to the students at Irente School for the Blind in the North Easter Diocese of Tanzania. We invite you again to make local and global mission a central focus of your congregation's Lenten practice.
There are two Lenten Focus mission projects for you to partner with us on:
LENTEN FOCUS: GLOBAL MISSION: This past September, while visitors from Southeastern Pennsylvania Synod were visiting our brothers and sisters in the North-Eastern Diocese of Tanzania, the diocese's university SEKOMU was tragically and attacked and significant damage was done to the property. This was an unusual and frightening time for SEKOMU and the people of the North-Eastern Diocese, and they continue to rebuild and install key security measures including a guard station and a fence on the university campus. This work is not easy for them and is a stress on their resources – it is challenging enough for them to operate the day-to-day expenses of the school. The need is still real. Please consider partnering with our global mission partners in Tanzania to protect the students, faculty and staff of the school.
LENTEN FOCUS: LOCAL MISSION – Southeastern Pennsylvania Synod and the Lutheran Theological Seminary at Philadelphia are partnering with congregations like yours this Lent to care for our homeless brothers and sisters here at home. Throughout Lent, we are asking you to consider collecting homeless care kits containing many of the items someone experiencing homelessness would most commonly need for survival. Then, at the end of April, these kits will be distributed to our most vulnerable neighbors – along with your love and compassion!
We invite you to share your generosity this Lent and become a part of this exciting work!
For information contact the Rev. Bradley Burke, assistant to the bishop, at bburke@sepa.org or 267.323.3762.