January 30, 2018
Lutheran Night at the Phillies June 8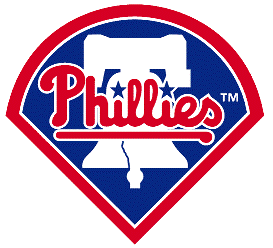 Save the date! Lutheran night is June 8 against Milwaukee at 7:05 pm
The proceeds from the sales of tickets through the Lutheran promotion will benefit Youth Ministry of SEPA Synod. Last year we raised more than $5,000 for youth activities. Hopefully this year will be a better year for the Phillies, and also fund-raising for our youth programs.  The church that sells the most tickets will win 4 tickets to the game in the Diamond club with a parking pass included.
Order tickets online: Visit http://phillies.com/lutheran, click the "Buy Now" button, and enter the password Lutheran.
Please place your order soon. Tickets are subject to availability!
For groups of 25 or more, please contact Jen Leone in the Group Sales Office at 215-463-5000, ext. 5112. All groups of 25 or more will be welcomed on the Phillies side auxiliary message boards at the top of the 5th inning.
We hope to see you at Citizens Bank Park on June 8!