November 29, 2017
Lutheran Charities to Close at Year's End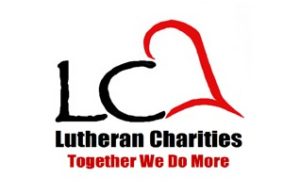 After four decades serving as a support network for the region's social ministry organizations, in the spirit of Martin Luther's community chest, Lutheran Charities will close December 31.
"Because of your loyal support, each of these Lutheran ministries – Diakon, KenCrest, the Liberty Lutheran family of services, Lutheran Settlement House, and Silver Springs Martin Luther School – has grown and flourished," according to Lutheran Charities Board Chair Marian Baldini. "With the support of Lutheran Charities, these organizations have become increasingly independent and self-sustaining with their own fundraising teams, each equipped to specifically support the organizations' individual missions."
You can continue your stewardship of these vital ministries by giving directly to the organizations, or designating them as beneficiaries of your congregational or synodical giving. Giving through United Way, Merck, Thrivent and similar vehicles will continue to be distributed to the five social ministry agencies, although you should re-direct giving to the specific organizations at the next opportunity.
Questions about the transition should be directed to Baldini at 215.407.7400 or past board chair, the Rev. Jennifer Ollikainen, at 215.859.3779 or pastorollikainen@gmail.com.