Local Youth Joins ELCA Leadership Team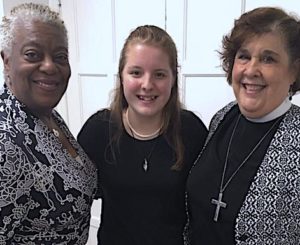 Congratulations to Kendyll Ward who is one of six high school youth across the country to be selected for the ELCA Youth Leadership Team. She is a member of Trinity, Havertown and starts her duties March 5-8 with a team meeting in Chicago. Her service is a two-year commitment.
"I am so proud of her and for all of Trinity … that we were able to nurture the faith of this young woman to be a leader in the church," Pastor Dee Littleton shared on Facebook.