September 11, 2018
Learn About Flooding and Long-Term Disaster Recovery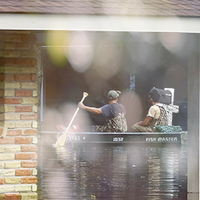 In light of the recent flooding across Eastern and Central Pennsylvania, the Resiliency Retreat programming has been modified to reflect more nuts and bolts disaster response material. However, the purpose of the day remains the same, to build resilience and to provide an opportunity for people to enjoy the beauty of Bear Creek Camp. And now, the event is FREE!
When: Saturday, September 29, 2018, 9 – 3 pm
Where: Bear Creek Camp, 3601 Bear Creek Blvd, Wilkes-Barre, PA 18702
Who Should Attend?
Work team leaders/coordinators from congregations and/or community groups
Leaders and volunteers of VOAD organizations
Municipal and County Emergency Managers
Elected officials
Anyone interested in learning more about the process of community long term recovery, especially related to the recent flooding.
Registration is required. Email Julia Menzo at Jmenzo@libertylutheran.org or call 215.430.1299.
Download a flyer: Flooding and Long Term Recovery Training