Governor Announces Fee Waivers for Volunteers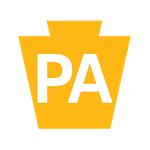 Governor Tom Wolf announced today that fees for child abuse clearances and criminal background checks required by the Child Protective Services Law will be waived for volunteers working with children. Additionally, the Department of Human Services (DHS) and the Pennsylvania State Police (PSP) will be reducing the cost of both the child abuse and criminal history record checks from $10 to $8 for all other applicants. These changes will take effect July 25, 2015.
Please note: This announcement does not change the mandate to have checks on current volunteers and staff by July 1, 2015, which is detailed here.