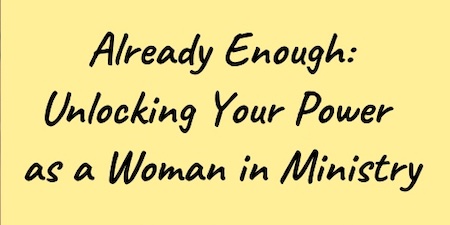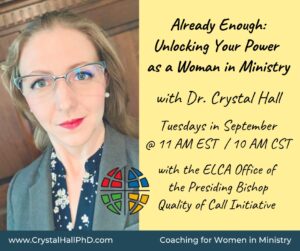 Feel like you've got way too much going on but you're not doing enough?
Tired of having your authority questioned in subtle (and not so subtle) ways at church?
Join this series to rest in the assurance that you are already enough.
You'll walk away with biblical insights and practical coaching tools.
To unlock your power as a woman in ministry.
Join Dr. Crystal Hall in partnership with the ELCA Office of the Presiding Bishop Quality of Call Initiative for a Zoom webinar series on Tuesdays in September (Sept 5, 12, 19, 26) at 11 AM EST / 10 AM CST / 9 AM MST / 8 AM PST.