2021 Rostered Ministers' Equipping Event
November 17, 2021 @ 9:00 am - 1:30 pm
|
Recurring Event
(See all)
One event on November 17, 2021 at 9:00 am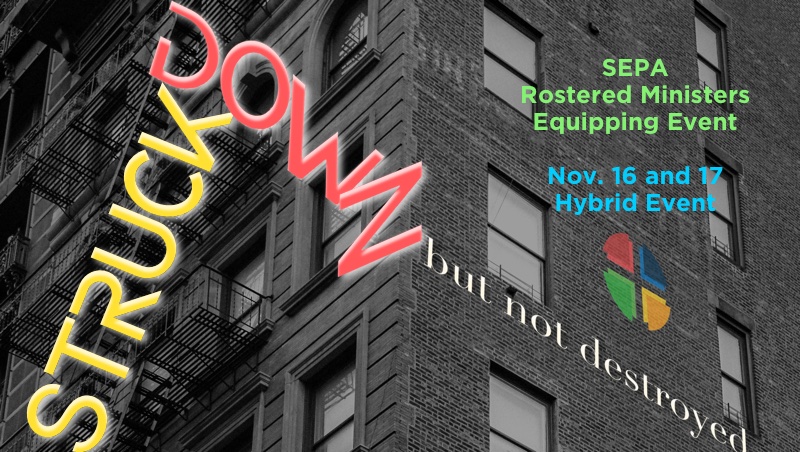 "Struck down, but not destroyed…"
The Road to Reconnection
SEPA Synod Rostered Ministers' Equipping Event
November 16, 17 and 18, 2021
A Hybrid Event
Each year Bishop Davenport calls together rostered ministers for a gathering to be equipped, refreshed and reconnected with one another. We have heard your desire to connect in person, but at this point we believe that gathering in one place is too risky, given the uncertain trajectory of COVID and its variants. This year our plan is to gather in three satellite locations with an online-only option, so that all may participate in the most comfortable way for them.
This challenging time in our ministries brings to mind Paul's message to the church at Corinth:
We are afflicted in every way, but not crushed; perplexed, but not driven to despair; persecuted, but not forsaken; struck down, but not destroyed; always carrying in the body the death of Jesus, so that the life of Jesus may also be made visible in our bodies. – 2 Corinthians 4:8-10
We're excited to announce that this year's event is FREE to express appreciation for our Synod's rostered ministers and your faithful work during the pandemic!
In-person locations are United Lutheran Seminary, Upper Dublin Lutheran Church, Little Zion Lutheran Church, and St. James Lutheran Church, Limerick. Attendance at each site is limited and will close once filled. Online participation is available. Proof of vaccination is required to enter the event. We've invited two speakers whose stories exemplify the hope that Paul portrays.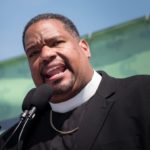 Bishop Dwayne D. Royster is a pastor, political activist, radio host and speaker who is a leading voice in modern faith-based activism. He heads POWER, an advocacy organization seeking to transform Pennsylvania, and is senior pastor of Faith United Church of Christ in Washington, DC.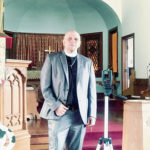 Pastor Erich Kussman applies the hard-won life lessons earned through crime and punishment, mentorship and seminary, to his call as pastor of St. Bartholomew's Lutheran Church in Trenton, NJ – in a neighborhood plagued by drugs, poverty, crime and violence. "People needed hope," he says. By letting people know that they are loved no matter their station in life, "to me that's preaching the gospel. That's living the calling." Pastor Kussman's story was featured on A&E's online series "The Redeemed."
Related Events