A Lecture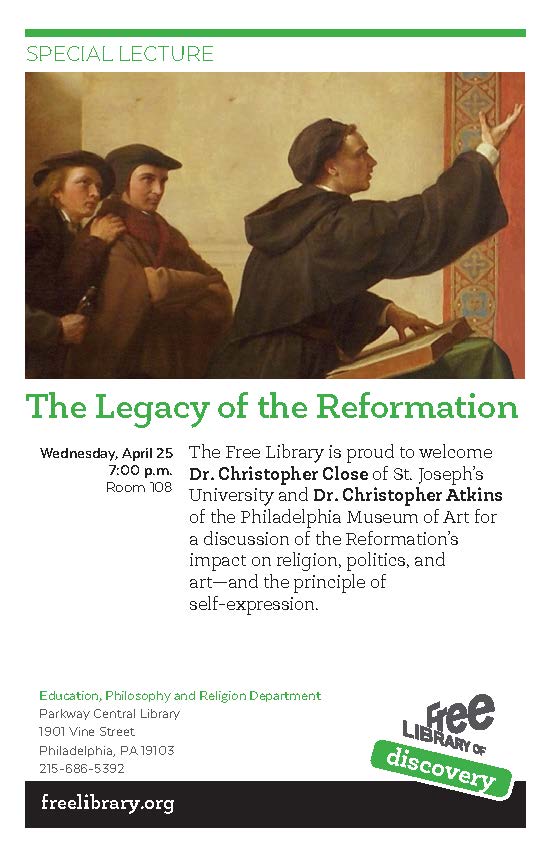 Beginning as a debate in Germany in 1517 on Christian religious practices, the Reformation provoked a world-changing crisis. During the controversy that followed, new ideals of religious freedom and individual liberty emerged.
Dr. Christopher Close and Dr. Christopher Atkins will discuss the Reformation's impact on religion, politics and art, and the principle of self-expression.
A free event
Wednesday, April 25, 2018
7:00 P.M. to 8:30 P.M.
Free Library of Philadelphia
1901 Vine Street
Room 108, 1st Floor
215-686-5392
More information at http://Reformation_flp.eventbrite.com