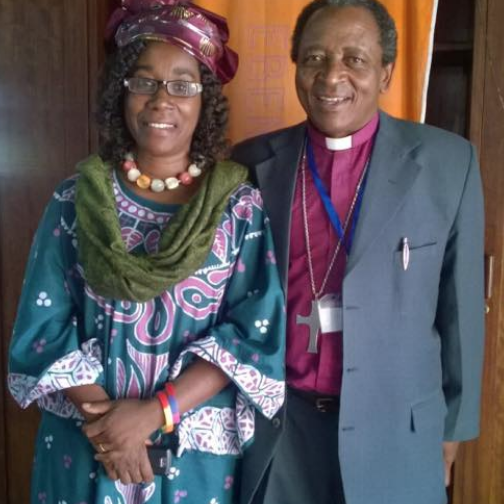 Bishop Stephen and the Rev. Dr. Anneth Munga of our companion synod in Tanzania will be visiting our synod this month as they participate in the installation of Bishop Davenport.
Southeastern Pennsylvania Synod has a longstanding and meaningful partnership with the North Eastern Diocese of the Evangelical Lutheran Church in Tanzania. Whether our friends in Tanzania are near and dear to your heart, or you're just curious to learn more, there are two opportunities to meet them and hear stories, ask questions, and learn about the incredible things the Holy Spirit is up to in Tanzania!
All are invited to a "meet and greet" evening on Wednesday, Sept. 26, 7 pm, at Advent Lutheran Church, 470 Landis Road, Harleysville, PA 19438.
For more information contact the Rev. Brad Burke, bburke@sepa.org.