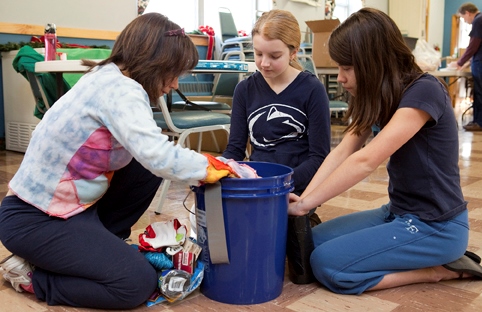 Hurricane Cleanup Kit & Rally
As devastation still lingers across the Gulf Coast, Florida and Puerto Rico, Lutheran congregations across Southeast Pennsylvania are coming together to support affected communities and congregations on the ground.
Join us as we bring the community together locally to do something tangible for those impacted by one of the most severe hurricane seasons on record.
What? Cleanup Kit Assembly for Victims of the Recent Hurricanes
Where? Christ Lutheran Church in Kulpsville, PA (click here for map)
When? October 19 starting at 6pm
How to Participate:
Once you've signed up to bring specific items, email Jmenzo@libertylutheran.org with a contact name, phone number and email address for your group or church.
During this event Lutheran Disaster Response – Eastern PA will also provide updates on how Lutherans are responding to these recent disasters and provide information on opportunities for work teams.
To raise funds for your participation, consider holding a fundraiser like a bake sale. For Thrivent members, apply for a Thrivent Action Team Kit using the promo code "2017 Hurricanes."