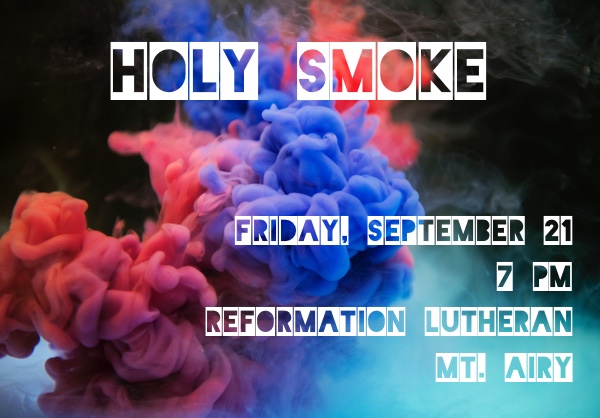 Join friends from around the synod and across the nation for an evening of prayer, praise, and preaching on Friday, Sept. 21 at 7 pm at Reformation Lutheran Church, 1215 E Vernon Rd, Philadelphia, PA 19150.
"Holy Smoke Night" is sponsored by the Philadelphia Chapter of the African Descent Lutheran Association. "Holy Smoke" is a form of worship in which multiple preachers respond to a scripture text. Preachers include the Rev. Stephen Marsh, former bishop of the Southeastern Michigan Synod, the Rev. CeCe Mills, program associate director for ELCA African Descent Ministries, the Rev. Tiffany Chaney, pastor/mission developer of Gathered by Grace, Montgomery, AL, and the Rev. Kevin Vandiver, pastor/mission developer of The Christ Center Harlem.
Musical leadership is provided by the New Life Ministries band and soloist Yvonne Jones Lembo. The Rev. Dean Regina Goodrich will be the MC for the evening. A reception follows. For information contact Vice President Tracey A. Beasley at vp@sepa.org.