E-News for May 18, 2022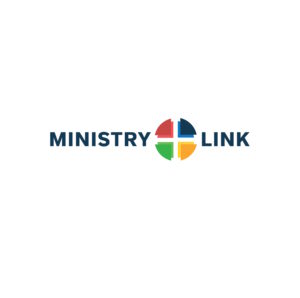 Synod Office Move the Week of May 23
The synod will be moving our offices across campus to Brossman Hall starting May 23. We expect to be fully operational on Monday, June 6. 
Staff members will have limited access to phones and email during this transition, and some messages may not be delivered. Please resend messages on or after June 6.
May Message From Bishop Eaton
We have a choice: The pandemic has resulted in years of isolation, anxiety, loss and grief. In her May column for Living Lutheran, ELCA Presiding Bishop Elizabeth Eaton reminds us that we can "remain isolated and reactive, or we can live as the new creation in Christ and be a witness to the world of the reconciliation we have received from God." Read her column in English at https://bit.ly/3sHQkOL and in Spanish at https://bit.ly/3PwkzCm.
Interfaith Action on Gun Violence
From Sanctuary to Street; From Lament to Action. Thursday, June 9 at 2 p.m. at the Cathedral Basilica of Saints Peter & Paul, 1723 Race Street, Philadelphia 19103.
Join the Religious Leaders Council of Philadelphia, Heeding God's Call, and local faith institutions to honor the memory of those taken by gun murders and work to end the sin of gun violence. Events include an interfaith service honoring those taken by gun violence in 2021, consecration at a gun murder site, a Witness Walk in center city, and display of the Memorial to the Lost t-shirt display.
Chester Conference Service Day Saturday
The Chester Conference part of the assembly Day or Service will be this Saturday, May 21, from 1 to 4 p.m. in the social hall at Advent Lutheran Church, 1601 Green Lane , West Chester, PA 19382. Volunteers will work together to assembly 10,000+ meals for Rise Against Hunger. These meals will feed some of the most impoverished people overseas.
About 30 volunteers are needed to complete the project. Register here with Rise Against Hunger.
Each set of 10,000 meals costs approximately $3,500 to complete. Donations are still needed. Click here to donate.
There's still time to register for our June 18 Generosity Extravaganza. Join us for learning and networking — in-person at Trinity, Lansdale and online. Join us for a day of learning and networking with excellent presenters including Louise Johnson (ELCA executive for administration), Soong-Chan Rah (professor of evangelism at Fuller Seminary), Doug Powe (director of the Lewis Center for Church Leadership), Dave Daubert (Day 8 Strategies), Ryan Burge (political scientist at Eastern Illinois University) and many more!
Lutheran Night at the Phillies June 11
Support synod youth programs by purchasing tickets to Lutheran Night at the Phillies on Saturday, June 11, at 4:05 p.m. vs. the Arizona Diamondbacks. Ordering your tickets is simple:
Use password: LUTHERAN
Select available tickets
Please contact Jen Dornbusch in the Phillies Sales Office at 215.218.5112 with any questions
A task force is at work on a new social statement about civics and faith, and it wants to hear from you. This social statement was requested by the 2019 ELCA Churchwide Assembly. Join members of the ELCA social statement task force for an ELCA-wide virtual listening event. There are two opportunities to participate:
Tuesday, May 24, 8-9:15 p.m. Eastern time
Wednesday, May 25, 8-9:15 p.m. Eastern time
Health and Wellness Fair at Grace, Broomall May 21
Growing Whole: A Health and Wellness Fair for All, May 21 from 10 a.m. to 2 p.m. at Grace Lutheran Church, 2191 West Chester Pike, Broomall. Meet providers to help with all aspects of your well-being, with free demos, a food truck, and activities for all ages. "While we are honoring Mental Health Awareness Month, there's so much more going on! Cooking, fitness, retreats – it's all part of growing whole. Come see what we've been up to."
The Problems and Possibilities for Christian Thought and Drug Policy
Free Webinar: Wednesday, May 25th, 11 a.m. CST – Follow-up Q&A noon CST
Public policy is always limited by the extent of our moral imaginations. Facts and evidence won't matter until we change the fundamental moral assumptions of our society. We will explore the ways flawed Christian thought is holding back progress in drug policy. You'll learn how to dismantle these lines of thoughts and walk away with a new moral framework for ending the "War on Drugs." Co-hosted by Clergy for a New Drug Policy and the Center of Addiction and Faith.
Featuring: Timothy McMahan King, author of Addiction Nation, Senior Fellow at Clergy for a New Drug Policy, Guest Lecturer at Georgetown University.