Hurricane Update | October 2018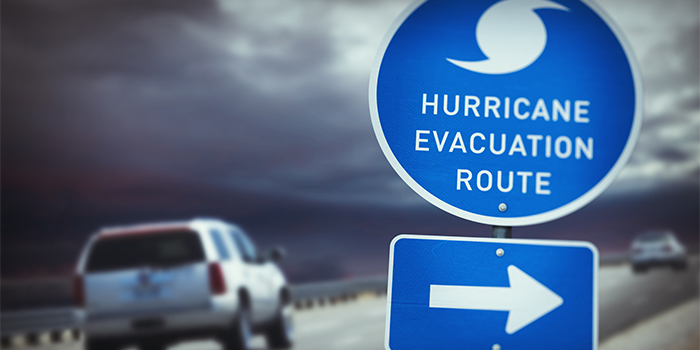 Gracious God, you are our refuge and strength,
a very present help in time of trouble.
In the wake of Hurricane Michael reveal your presence to those in the southeastern region of our country so that all may know your healing, hope, and love.
As one community on earth bound together by your grace, inspire us to pray, serve, and help all those who suffer.
Lord in your mercy,
Hear our prayer.
The 2018 hurricane season continues to produce strong storms with devastating impacts for many people in their paths.
Currently, Hurricane Michael is threatening our neighbors in the Gulf with dangerous winds, heavy rainfall and storm surge. Lutheran Disaster Response is monitoring Hurricane Michael as it develops and is coordinating its response with Lutheran Services Florida, the Florida-Bahamas Synod, as well as our partners and affiliates in other potentially impacted areas.
Your gifts designated for "Hurricane response" will be used entirely (100 percent) for direct response until it is complete. Together, we can help provide immediate and long-lasting support for those whose lives have been impacted by hurricanes.
What you can do:
Pray
Please pray for people who have been affected by hurricanes. May God's healing presence give them peace and hope in their time of need.
Give
Gifts designated to "Hurricane Response" will be used to assist those affected by these hurricanes until the response is complete.
Connect: 
To learn more about the situation and the ELCA's response:
---
Lutheran Response to Indonesia Earthquake and Tsunami
On Sept. 28, a 7.4 magnitude earthquake and subsequent tsunami hit parts of the Indonesian island of Sulawesi. So far, more than 1,200 people have died, and the death toll is expected to rise as emergency workers race to clear debris and find survivors.
---
Holiday Shopping Event Benefits Lutheran Disaster Response
Ten Thousand Villages in Souderton is hosting a Holiday Shopping Event to benefit Lutheran Disaster Response November 12 – 16, 2018.
Ten Thousand Villages will donate 20% of all purchases (10% of oriental rug purchases) to Lutheran Disaster Response. Please mention Lutheran Disaster Response to the cashier!