January 4, 2019
Conversation on Race and Faith Jan. 17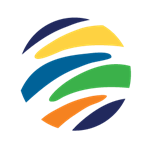 Bishop Patricia A. Davenport will be one of several prominent religious leaders will share stories and engage in a conversation on how race and racism informs their leadership and the communities they lead during a live "Conversation on Race and Faith" on Thursday, Jan. 17, 6:30 to 8:30 pm, at WHYY.
Interfaith Philadelphia is sponsoring the event in partnership with NewCORE (New Conversation on Race & Ethnicity) and WHYY. Other conversationalists include Rabbi David Straus, Reverend Bonnie Camarda, Sheikh Anwar Muhaimin, and moderator Reverend Steven Lawrence.
This event is FREE and open to the public. The evening includes a light reception, where attendees will be invited to engage in their own small group discussion and storytelling activity. Learn more at https://www.interfaithphiladelphia.org/race-and-faith
WHYY is located at 150 N. Sixth St., Philadelphia, PA 19106.
For questions about this event, please contact Chelsea Jackson at: cj@interaithcenterpa.org or 215.222.1012 x6