November 29, 2017
Christmas Pot Luck with Lutheran Congregational Services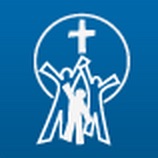 You're invited to a pot luck lunch to celebrate Christmas with Lutheran Congregational Services on Friday, Dec. 15 at noon at The Lutheran Center, 2354 Grove Road, Allentown, PA 18109. [Map.]
Please extend the invitation to anyone interested in the work of Lutheran Congregational Services in Eastern PA! On December 15, we'll share about LCS' current programs including Lay Eucharistic Visitor Training, Bereavement Counseling, Make it Take it Kitchen, and more. We'll also share about our current work in response to the hurricanes this past summer and the work many of us are doing together to meet needs and engage others for meaningful service.
Please RSVP by December 11, 2017, to Linda Frey at lwfrey@epix.net.
Hot turkey sandwiches, coffee and water will be provided, please bring a side, desert, or drink to share!