November 28, 2018
Calling Visionary Women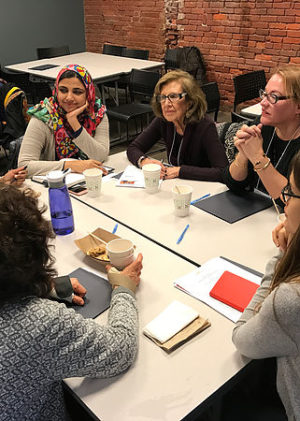 'Visionary Women: Rooted in Faith, Committed to Justice' is an interfaith and intergenerational program of women who seek to increase their religious literacy while exploring their own identity as women of faith and social justice advocates. This program consists of a series of gatherings hosted by Muslim, Jewish, Christian, Quaker, and Buddhist faith communities throughout the region. During these sessions, participants are introduced to each faith community and different themes of social justice and the role of women are explored.
Through this program, Interfaith Philadelphia strives to establish a supportive and collaborative community of diverse women who are committed to being advocates for social justice.
Women and Female Identifying Individuals ages 18 to 90+ are welcome to apply!
For questions about this initiative, please contact Rev. Alison Cornish at:
amc@interfaithcenterpa.org or (215) 222-1012 x5922