February 21, 2018
Bring Your Leaders to Vibrant Faith Summit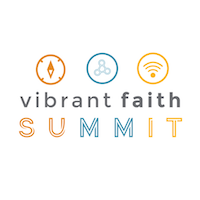 SEPA Synod and Brave New Church present the Vibrant Faith Summit April 12-14, hosted at Reformation Lutheran Church in Media.
Join the Vibrant Faith team and fellow faith formation leaders in three days of learning and living into the how-to's of transforming relationships, digital engagement, and adaptive leadership for strategic, transformational ministry in the 21st Century.
This proven training is ideal for your congregation's leadership and your faith formation team. Daily topics are:
Thursday: Transforming Relationships
Friday: Digital Engagement
Saturday: Adaptive Leadership
Attend the whole event, or just one day! Cost is $120 per person, or $100 each for congregation groups of 3 or more. Scholarships are available on request.